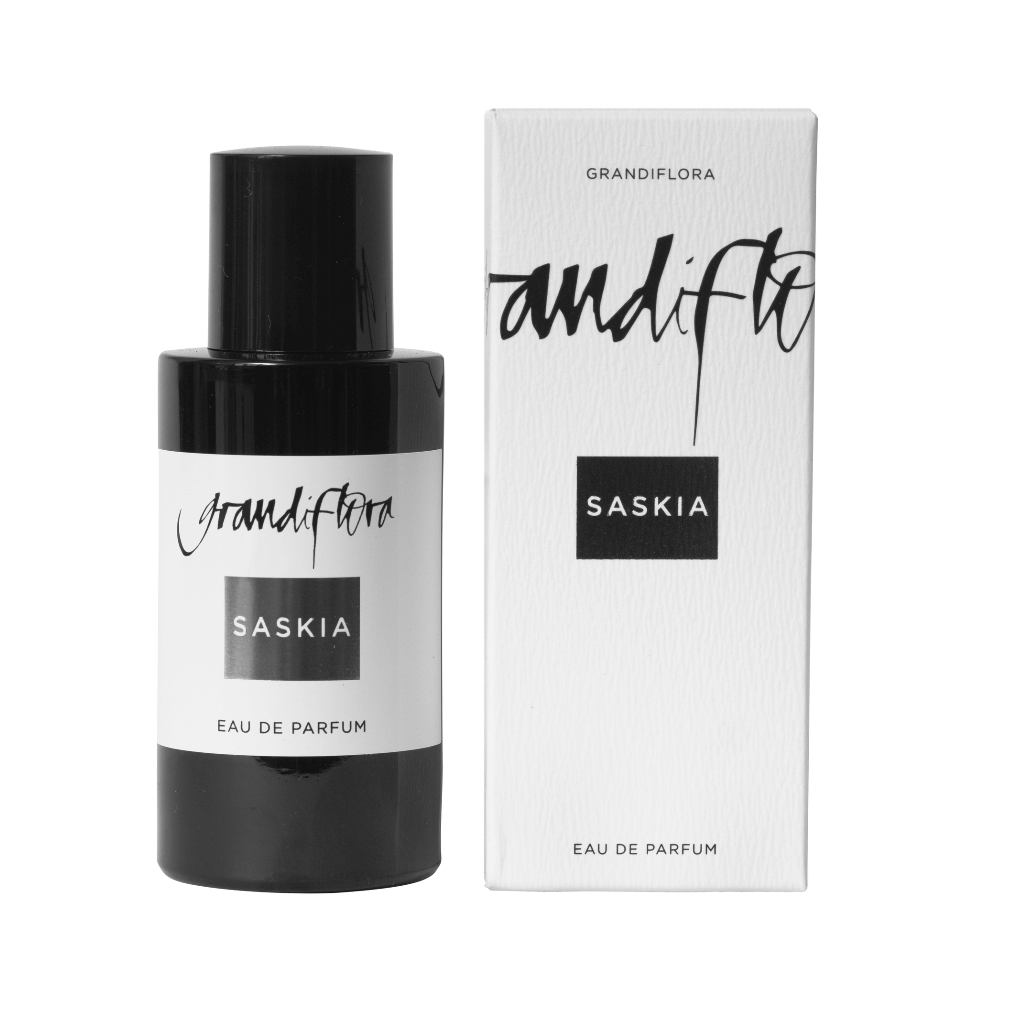 Saskia
$220.00
EAU DE PARFUM 50ML
From first impact to long-lingering afterglow
this fragrance is the interpretive essence
of the Grandiflora store itself. It reflects how
it has been for Saskia Havekes, working her
25 years of floral magic surrounded by both the
enduring and the ever-shifting redolence of
nature's most remarkable perfumes. The composer
of this beautifully simple and intriguingly
mysterious fragrance is Christophe Laudamiel.
One of the world's renowned parfumiers
he brings wit and an iconoclastic intellect
to the practice. He champions truth and
transparency with arguably, an unsurpassed
balance between its art and its science.
NOTES
Top: Ginger, Pink Pepper, Violet Leaves,
Tasmanian Myrtle, Water Hyacinth
Heart: Gardenia Petals, Flowershop
Accord, Petrichor, Ylang Ylang
Base: Tasmanian Boronia Leaves,
Immortelle, Oakmoss, French Mimosa
Available on back-order